International students seek exemption to enter Australia as Victoria rules out return in 2021
February 4th, 2021
| |
international students
More than 13,000 international students have petitioned the Australian government seeking exemptions from the current travel restrictions, as Victorian Premier Danial Andrews said that it will be "incredibly challenging" to bring them back in large numbers in 2021.
In yet another blow to nearly 164,000 overseas students stuck outside Australia, Premier Daniel Andrews said that international students would not be able to return to the state in large numbers for another year.
"I think 20,000 or 30,000 international students (returning) this year is going to be really hard, up to the point of, I don't think we can do that," he told reporters on Tuesday.
"There is little prospect of many students returning this year," says Victorian Premier Daniel Andrews
International students stuck offshore seek exemption from the current border ban
'Returning students and the sector have been let down by Premier Andrews' statement'
The latest numbers from the Department of Education, Skills and Employment reveal that at least 56,824 students departed Victoria in the wake of the pandemic, leaving behind a trail of revenue and job losses for the universities dependent on foreign student revenue from fees and other overseas operations.
Reacting to the Premier's statement, International Education Association of Australia chief executive Phil Honeywood took to Twitter to express his disappointment. He wrote that the industry has been "let down" by the state that hosts one of the largest cohorts of international students.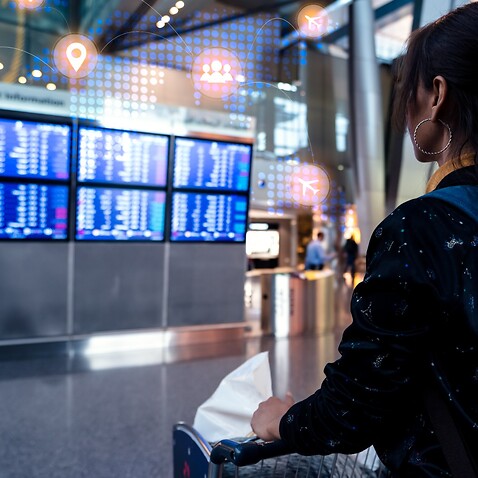 This comes just days after the New South Wales government shelved its plans to start returning 1,000 international students to Sydney each week in the wake of the recent arrival of the new COVID-19 variant in the state.
Speaking about her original plans for the return of overseas students, Premier Gladys Berejiklian on Saturday said, "I think that's always our aspiration, but we can't pretend about how serious the current mutations of the virus are, and until we understand better what those strains are doing."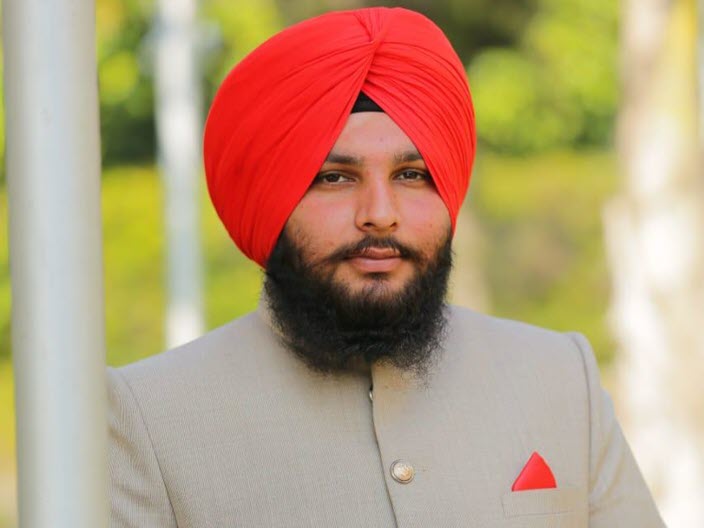 Simran Jeet Singh is an international student who is stuck in India.Supplied by Mr Singh
Nearly 13,000 students who left Australia are stuck in India:
Accounting student Simran Jeet Singh, who travelled to Karnal in the northern Indian state of Haryana to get married last March, is now desperate to return to campus life in Sydney as the validity of his visa is running out and his savings are rapidly depleting.
Calling on Australia to exempt students from the current border ban, the 23-year-old said the government must consider students from India, where COVID-19 vaccination drive has already begun.
"Many people have been immunised, and in days to come, we will all get the jabs. So, I'd request the Australian government to consider the plight of students stuck in India," he said.
We are ready to follow the procedure – be it a COVID-19 negative test report or staying and funding our quarantine. Just let us come back
Mr Singh said if all else fails, he and other students are planning to organise a protest in capital city New Delhi, to raise their plight with the Indian government, and put pressure on Australia to open the borders for nearly 13,000 students stranded in India.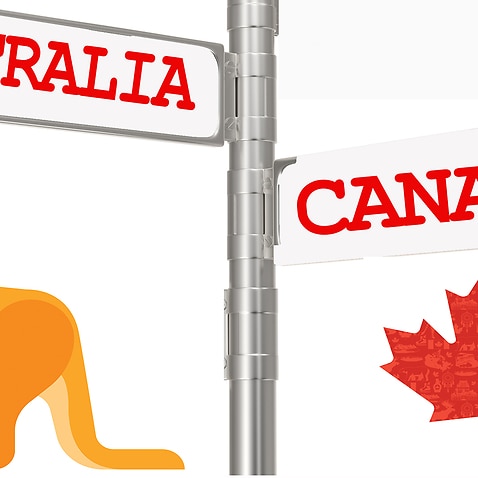 'What's the point of granting student visas, without a return strategy'
Ravi Lochan Singh, the director of Global Reach which represents Australian universities in south Asia, said the recent statements by Premiers of NSW and Victoria have created further confusion among students offshore, many of whom are new and have recently commenced their studies.
"If you look at the student visa grant numbers, by now there will be around 15,000 students from the sub-continent with visas studying 1-2 subjects online. They all started doing that in expectation of them returning to Australia by the first intake of 2021.
"So, I wonder why Australia continues to grant visas to new students when it has no real plan to let them in this year," Mr Singh said.
He added that it is high time that Australia fulfilled its initial promise to bring them back in the first half of this year.
"It is essential that Australia lives up to its promise to the stranded International students who need to undertake their studies and have paid and received their visas.
"Once that happens, prospective students will still prefer to study in Australia rather than considering the UK or Canada," Mr Singh said.
Source: SBS Punjabi
Sourced by Mike Barrow
---